Dubuque Theft Crimes Lawyer
Theft crimes are among the more frequent offenses brought before Iowa courts. These crimes are charged at both the misdemeanor and felony level based on the circumstances of the case including the value of the goods or services that were allegedly stolen. Because theft is a crime that is associated with dishonesty, a theft conviction can make preserving or finding employment, housing, or higher education difficult. Employers are especially often reluctant to hire applicants with a criminal record involving some type of theft. For this reason and because of the criminal penalties attached to theft crimes, it is highly advised that you seek the representation of a trusted and proven criminal defense lawyer.
In such cases, you can rely on the competence and commitment you will find at Pioneer Criminal Defense serving clients in and around Dubuque. Our qualifications include two decades of legal practice including the handling of more than a thousand criminal cases. We practice nothing else but criminal law. This focus has given us enormous familiarity with the criminal justice system and how to devise effective legal strategies to help you fight for optimal results. With our help, you may be able to obtain a case dismissal, reduced charges or sentencing, or other favorable outcome based on the facts and circumstances of your situation.
Phone (563) 447-9148 or send us your contact details online to schedule an initial consultation with our Dubuque theft crimes attorney.
Theft Crimes in Iowa
Theft involves the taking of other people's property without their permission and with the intent to permanently deprive them of it. It can also include receiving stolen property, taking property or services through fraud, embezzlement, illegally accessing cable, phone service, or utilities, and low-level shoplifting. Iowa categorizes theft into five classes or degrees based on the value of what was stolen. Each degree of theft carries different penalties.
These include:
First-degree theft. This includes stealing property with a value above $10,000, taking property of any value directly from the person (such as in a mugging), or taking property from an unoccupied or destroyed building (such as building that has been damaged through fire, other natural disaster, or through other means). This is charged as a Class C felony punishable by up to 10 years in prison and a fine ranging from $1,000 up to $10,000.
Second-degree theft. This Class D felony consists of stealing property valued between $1,500 and $10,000 or stealing a vehicle. It carries up to five years in prison and a fine of up to $7,500.
Third-degree theft. This is charged as an aggravated misdemeanor. It consists of stealing services or property ranging in value from $750 up to $1,500 or a third or subsequent theft of property or services valued at $500 or less. This carries up to two years in prison and a fine or $625 up to $6,250.
Fourth-degree theft. This is charged as a serious misdemeanor involving the theft of property ranging from $300 in value up to $750. It carries up a year in jail and a fine of up to $1,875.
Fifth-degree theft. This is a simple misdemeanor based on the theft of services or property valued at $300 or less. It carries up to 30 days in jail and a fine ranging up to $625. You may also face required enrollment in a first-offender class.
In any theft conviction, you may also face mandatory restitution to be paid to the alleged victim. Those convicted of shoplifting may also face a civil lawsuit brought by the store owner that can result in civil penalties.
Call Pioneer Criminal Defense As Soon As Possible
When charged with theft, you should immediately contact our firm for representation even when charged with a simple misdemeanor. You may think it best to plead guilty, pay your fine, and move on. However, later when you seek employment, you may find it extremely difficult to land the job of your choice. At that point, however, your case has been concluded and you cannot go back and address or change it. With our help, we may be able to prevent a theft charge being added to your criminal record in the first place. Our attorney will do everything possible to help minimize or avoid theft conviction consequences.
Contact us at (563) 447-9148 today.
Proven Results
Thousands of Cases Successfully Handled
16 Criminal Offenses Charges Reduced

Assault Aquitted

Felony Terrorism No Jail Time

Burglary Dismissed

Assault/Strangulation Aquitted

Sexual Abuse Aquitted

Embezzlement Charges Dismissed
Reasons to Choose
Pioneer Criminal Defense
We Put Our Clients First
OWI/DUI Experience

OWI is a complex offense. Attorney Cory Thein has unprecedented expertise in this matter.

One-Time Flat Fee

At Pioneer Criminal Defense, we offer clients a one-time $1,750 flat fee for OWIs and Certain Criminal Defense Cases. Call our firm today to learn more.

Aggressive Reputation

At Pioneer Criminal Defense, we don't back down from a challenge. We fight to ensure that the rights of our clients' are protected.

Great Reputation

As a local Iowa native, Attorney Cory Thein was able to create great working relationships within the legal field.

Unparalleled Experience

Attorney Cory Thein has 20 Years of experience. He has successfully handled thousands of cases and several jury trials.

Exceptional Service

Committed to providing the utmost in service, advocating for our client's rights, and achieving the best for each and every client.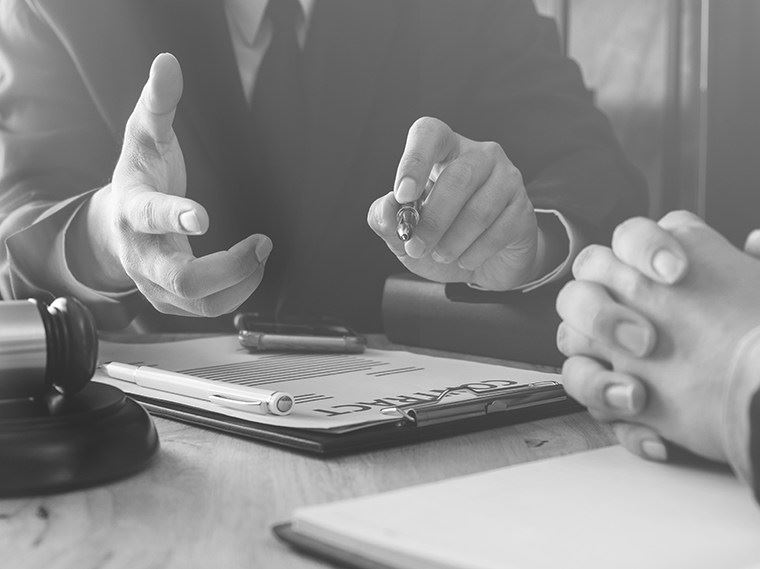 Meet Attorney Cory Thein
Aggressive Iowa attorney that will represent you in a jury trial or work out the best possible plea deal for you.
The Stories That Matter Most
Read Our Recent Reviews
"I, fortunately, had the opportunity to meet Cory after I had dismissed my previous attorney. Quickly he took charge and made me feel secure and comfortable in the situation that I was in."

- Former Client

"He doesn't treat you like "just another client". You can tell he genuinely cares about you from the first phone call."

- Justin