Felonies Lawyer in Dubuque, IA
Crimes are generally categorized into two classes: misdemeanors and felonies. Of these two, felonies are the most serious carrying the harshest penalties. Many crimes fall under the category of a felony, from violent crimes such as murder to nonviolent crimes such as fraud-related white collar crimes. When faced with felony charges, it is vital to retain the services of an attorney who will thoroughly and independently investigate every detail of your arrest and charges in search of evidence and facts that will challenge the prosecutor. Such defense work may involve the need for qualified witnesses and professional experts in various fields.
You can be charged with a felony at both the state and federal level. Either way, you will need an attorney who brings experience, skill, and commitment to your defense at every phase of the process. This includes when you are being investigated, after you are arrested and charged, and through all pretrial motions, actions, and procedures, as well as at trial. At Pioneer Criminal Defense, you can rely on a criminal defender who is has the knowledge, resources, and experience you need. Our focus is always on helping you mitigate the consequences of a conviction and on achieving a favorable outcome, such as dropped or reduced charges, a lesser sentence, or a case acquittal.
Facing a felony investigation or charge? Consult with our Dubuque felonies attorney about where you stand and your legal options. Contact us online or at (563) 447-9148.
Felony Charges in Iowa
Felonies in Iowa are classified from Class A, which is the most serious, through Class B, Class C, and Class D, which is the least serious.
Each class has its own set of penalties and can include various types of offenses as follows:
Class A felonies are punishable by up to life in prison without the possibility of parole. An example of this committing a sexual assault that causes serious injury.
Class B felonies. They carry penalties of up to 25 years in prison. Some Class B felonies carry mandatory minimum sentences. Examples of these include attempted murder, DUI vehicular homicide, arson, robbery, and second-degree sexual abuse.
Class C felonies. These carry up to 10 years in prison and a fine ranging from $1,000 up to $10.000. You will also face a financial surcharge and may be required to serve a minimum 70 percent of your sentence. Theft of property valued more than $10,000 is a Class C felony.
Class D felonies. These carry up to five years in prison and a fine ranging from $750 up to $7,500. An example of this felony is the cultivation of up to 50 kilograms of marijuana.
Other examples of Iowa felony crimes include burglary, repeat domestic violence offenses, other drug charges, embezzlement, identity theft, various types of fraud, sex crimes, theft crimes, and other white collar crimes.
Contact Pioneer Criminal Defense Today
If you are facing any kind of felony charge in or around Dubuque, we highly recommend that you turn to our Dubuque felonies defense lawyer who is dedicated to protecting your legal rights and tenaciously fighting for your best interests. Our firm brings exceptional experience and skill to handling all phases of felony cases from initial investigation by law enforcement to pretrial motions, negotiations with prosecutors, and courtroom trial. Your case can be substantially impacted by the attorney you choose for your defense. Let us apply our decades of practice to defending you at this difficult time in your life.
Contact us by phone at (563) 447-9148 or online to schedule a consultation today.
Proven Results
Thousands of Cases Successfully Handled
16 Criminal Offenses Charges Reduced

Assault Aquitted

Felony Terrorism No Jail Time

Burglary Dismissed

Assault/Strangulation Aquitted

Sexual Abuse Aquitted

Embezzlement Charges Dismissed
Reasons to Choose
Pioneer Criminal Defense
We Put Our Clients First
OWI/DUI Experience

OWI is a complex offense. Attorney Cory Thein has unprecedented expertise in this matter.

One-Time Flat Fee

At Pioneer Criminal Defense, we offer clients a one-time $1,750 flat fee for OWIs and Certain Criminal Defense Cases. Call our firm today to learn more.

Aggressive Reputation

At Pioneer Criminal Defense, we don't back down from a challenge. We fight to ensure that the rights of our clients' are protected.

Great Reputation

As a local Iowa native, Attorney Cory Thein was able to create great working relationships within the legal field.

Unparalleled Experience

Attorney Cory Thein has 20 Years of experience. He has successfully handled thousands of cases and several jury trials.

Exceptional Service

Committed to providing the utmost in service, advocating for our client's rights, and achieving the best for each and every client.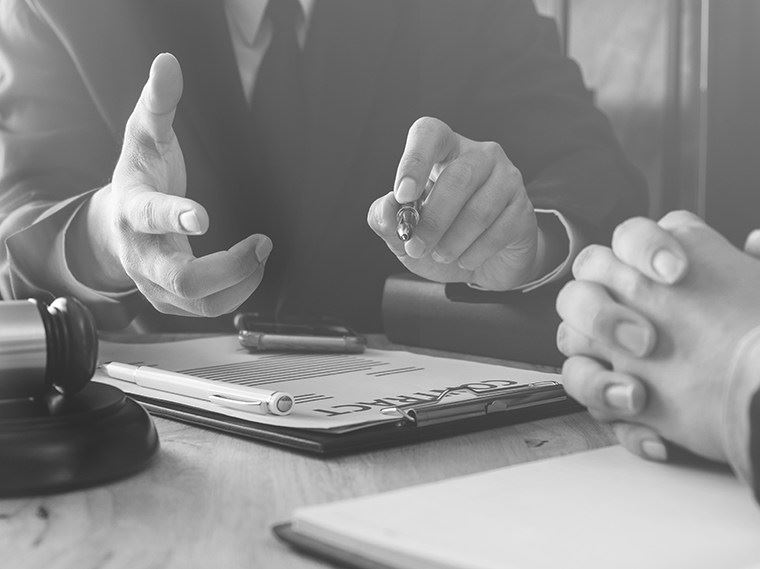 Meet Attorney Cory Thein
Aggressive Iowa attorney that will represent you in a jury trial or work out the best possible plea deal for you.
The Stories That Matter Most
Read Our Recent Reviews
"I, fortunately, had the opportunity to meet Cory after I had dismissed my previous attorney. Quickly he took charge and made me feel secure and comfortable in the situation that I was in."

- Former Client

"He doesn't treat you like "just another client". You can tell he genuinely cares about you from the first phone call."

- Justin