Dubuque Sex Crimes Attorney
Being accused of a sex crime is one of the most serious charges within the criminal justice system. These crimes carry heavy penalties and life-changing consequences. At the merest hint that you will be investigated for a sex crime, you should retain the services of an experienced attorney who can provide an aggressive protection of your constitutional rights. Your reputation is at serious risk, along with your job or career, your family and social relationships, your freedom and future. A sex crime conviction carries a social stigma that is difficult to fight and can haunt you for years to come, if not for a lifetime.
At Pioneer Criminal Defense, we are well aware of the devastating repercussions that can follow a sex crime accusation. You will want to do everything possible to mitigate or prevent these repercussions from impacting your life. Our firm brings exceptional legal experience and skills to your representation in such a serious matter. With two decades of criminal defense practice behind us, we know what to do to maximize your chances of obtaining the best possible outcome.
Call Pioneer Criminal Defense at (563) 447-9148 or contact us online to book your consultation with our Dubuque sex crimes lawyer.
Sex Crimes in Iowa
Under Iowa Code – 2021, many types of conduct fall under the label of sex crimes.
These can include:
Sexual abuse
Lascivious acts with a child
Indecent exposure
Assault with intent to commit sexual abuse
Indecent contact with a child
Lascivious conduct with a minor
Sexual exploitation by a counselor, therapist, or school employee
Sexual conduct with offenders and juveniles
Invasion of privacy
Continuous sexual abuse of a child
Sexual abuse under Iowa law is defined as an act that is committed by force or against the alleged victim's will. This includes when the act is done through threats of violence, while the alleged victim is drugged, or when the alleged victim is otherwise unconscious. Sexual abuse can also occur when the alleged victim suffers from mental or physical incapacity or when he or she is a child.
Sexual abuse can be charged in the first, second, or third degree. In the first degree, it involves causing serious injury to another, such as a risk of death, a continuous impairment, including mental illness, or a permanent disfigurement. It is charged as a Class A felony carrying up to life in prison.
Sexual abuse in the second degree involves the use of force or threat of force, the use of a weapon, a victim under 12, or the aid of others in using force against the alleged victim. It is charged as a Class B felony carrying up to 25 years in prison.
Sexual abuse in the third degree involves various offenses but generally includes acts committed through force and against the other person's will. It carries up to 10 years in prison and fines ranging from $1,000 up to $10,000.
Other sex crimes can include child pornography, soliciting a minor for sex over the internet, and internet pornography charges.
Sex Offender Registration & Other Penalties
Sex offender registration is generally required in convictions of sexual abuse and other sex crimes. This registration may be for 10 years or up to life depending on your case. Sex offender registration is commonly required whether you were sent to prison, put on probation, or granted probation along with deferred judgment. This registration may restrict where your live, disqualify you from being near schools, daycare facilities, or playgrounds.
Other penalties you may face upon a conviction include sex offender treatment education and possible parole for life. Collateral damage also is commonly incurred through ostracization by family, friends, and society in general.
Get Competent Legal Help From Pioneer Criminal Defense
When charged with a sex crime, your life and future is in heavy jeopardy of devastating consequences. You need dedicated and diligent legal representation from a law firm that thoroughly review the facts and circumstances of your case. Our firm will search for inconsistencies, flaws, and weaknesses that can work in your favor with prosecutors and in court. We will vigorously protect your rights and fight hard to help you lessen or avoid both criminal and life consequences that can be destructive to your welfare and future.
Learn more about how we can help by contacting us at (563) 447-9148 today.
Proven Results
Thousands of Cases Successfully Handled
16 Criminal Offenses Charges Reduced

Assault Aquitted

Felony Terrorism No Jail Time

Burglary Dismissed

Assault/Strangulation Aquitted

Sexual Abuse Aquitted

Embezzlement Charges Dismissed
Reasons to Choose
Pioneer Criminal Defense
We Put Our Clients First
OWI/DUI Experience

OWI is a complex offense. Attorney Cory Thein has unprecedented expertise in this matter.

One-Time Flat Fee

At Pioneer Criminal Defense, we offer clients a one-time $1,750 flat fee for OWIs and Certain Criminal Defense Cases. Call our firm today to learn more.

Aggressive Reputation

At Pioneer Criminal Defense, we don't back down from a challenge. We fight to ensure that the rights of our clients' are protected.

Great Reputation

As a local Iowa native, Attorney Cory Thein was able to create great working relationships within the legal field.

Unparalleled Experience

Attorney Cory Thein has 20 Years of experience. He has successfully handled thousands of cases and several jury trials.

Exceptional Service

Committed to providing the utmost in service, advocating for our client's rights, and achieving the best for each and every client.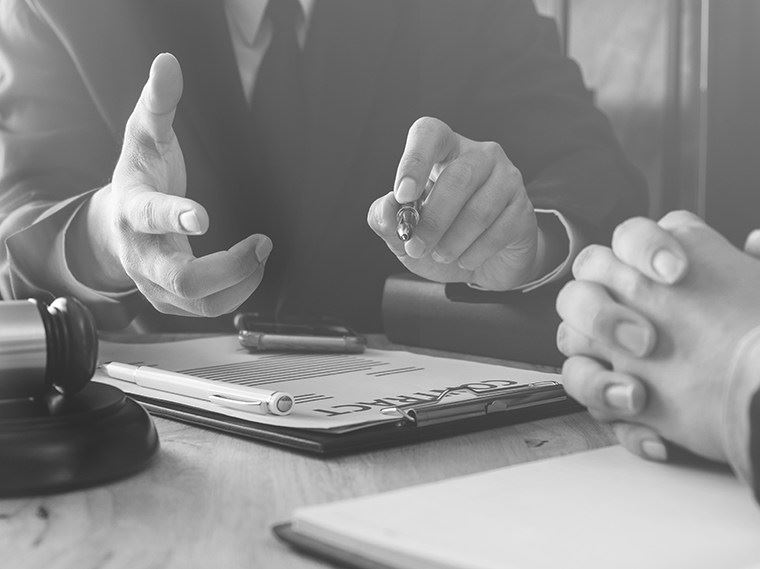 Meet Attorney Cory Thein
Aggressive Iowa attorney that will represent you in a jury trial or work out the best possible plea deal for you.
The Stories That Matter Most
Read Our Recent Reviews
"I, fortunately, had the opportunity to meet Cory after I had dismissed my previous attorney. Quickly he took charge and made me feel secure and comfortable in the situation that I was in."

- Former Client

"He doesn't treat you like "just another client". You can tell he genuinely cares about you from the first phone call."

- Justin