Dubuque OWI/DUI Lawyer
While other states refer to drunk or drugged driving as DUI (driving under the influence) or DWI (driving while intoxicated), Iowa official labels this offense as OWI (operating while intoxicated.) No matter how you label it, OWI is a serious criminal charge that has consequences that can be life-changing. An OWI conviction has many penalties, ranging from jail time to heavy fines, license suspension, demerit points added to your driving record, and a likely increase in your auto insurance premiums.
OWI is a complex offense that involves many factors, from probable cause (why you were pulled over in the first place) to police procedure, the equipment that was used for your chemical test, how the test was conducted, and more. Any area of your arrest may be open to improper police conduct, faulty equipment, and other factors that can lead to weaknesses in the prosecutor's case. However, you will need an attorney who thoroughly understands OWI law and procedures and what to look for when analyzing the state's evidence and making an independent investigation. At Pioneer Criminal Defense, you can bring your case to a Dubuque OWI/DUI attorney who has extensive experience in this matter.
Arrested for OWI? Call us at (563) 447-9148 or contact us online
to set up a consultation about your case.
OWI Charges in Iowa
Iowa law defines OWI/DUI in the following ways:
You were driving with a blood alcohol concentration (BAC) of .08 percent or higher
You were driving while under the influence of alcohol, drugs, or a combination of these two
You were driving while having any amount of a controlled substance in your system
OWI includes the work "operating" which means you were in physical control of your vehicle while it was in motion or while the engine was running. This means that you can be charged with and convicted of OWI even if you were not actually driving but sitting behind the wheel with the ignition turned on. You can also be charged with OWI even if your BAC was under the legal limit if you were impaired by drugs or alcohol as asserted by law enforcement.
Iowa OWI Penalties
An OWI conviction involves criminal penalties along with the administrative penalty of a license suspension. Your penalties will depend on whether your offense is a first or subsequent offense. Penalties escalate with each successive OWI within 12 years.
First-offense OWI carries jail time of 48 hours up to a year, fines ranging from $625 up to $1,250, a license suspension of 180 days, and the installation of an ignition interlock device (IID) if you seek a restricted license. You may also be ordered to undergo a substance abuse evaluation along with completing any advised treatment program. If you refused to take a chemical test at the time of your arrest, your license suspension will be for a year. Under Iowa's implied consent laws, you are required to take a chemical test when requested to do so by law enforcement. This is part of your agreement when given a driver's license by the state.
Second and third OWI offenses will result in steeper fines, longer jail times, and longer license suspensions. A third or subsequent OWI offense is charged as a Class D felony in which you could face a prison term of up to five years for which you will have to serve a minimum of 30 days. Fines at this level can range up to $9,375. You can also be charged with a Class D felony OWI if you caused serious injury. If your OWI caused the death of another person, you will face the more serious Class B felony which can result in up to 25 years in prison along with victim restitution payment.
The financial penalty of an OWI conviction alone can be enormous. Aside from fines, you will likely have to pay for a substance abuse evaluation, OWI "school," SR 22 insurance, installation and maintenance of an IID, court costs, surcharges placed on your fine, and the expenses connected with the reinstatement of your license.
The Benefit of Hiring Our Dubuque OWI/DUI Attorney
When facing an OWI charge, legal representation is essential if you wish to mitigate the consequences. An attorney may be able to get the charge amended or dismissed, have the penalties reduced, have jail time waived, or get an acquittal at trial. At Pioneer Criminal Defense, we will look over and analyze every aspect of your case to determine if your rights were violated, mistakes were made, or if you have other defenses that may work in your favor. With decades of experience to draw on, our firm is well-equipped to provide the aggressive representation you need to fight OWI charges.
Contact us online or at (563) 447-9148 to arrange to speak with our attorney
about your case today.
Proven Results
Thousands of Cases Successfully Handled
16 Criminal Offenses Charges Reduced

Assault Aquitted

Felony Terrorism No Jail Time

Burglary Dismissed

Assault/Strangulation Aquitted

Sexual Abuse Aquitted

Embezzlement Charges Dismissed
Reasons to Choose
Pioneer Criminal Defense
We Put Our Clients First
OWI/DUI Experience

OWI is a complex offense. Attorney Cory Thein has unprecedented expertise in this matter.

One-Time Flat Fee

At Pioneer Criminal Defense, we offer clients a one-time $1,750 flat fee for OWIs and Certain Criminal Defense Cases. Call our firm today to learn more.

Aggressive Reputation

At Pioneer Criminal Defense, we don't back down from a challenge. We fight to ensure that the rights of our clients' are protected.

Great Reputation

As a local Iowa native, Attorney Cory Thein was able to create great working relationships within the legal field.

Unparalleled Experience

Attorney Cory Thein has 20 Years of experience. He has successfully handled thousands of cases and several jury trials.

Exceptional Service

Committed to providing the utmost in service, advocating for our client's rights, and achieving the best for each and every client.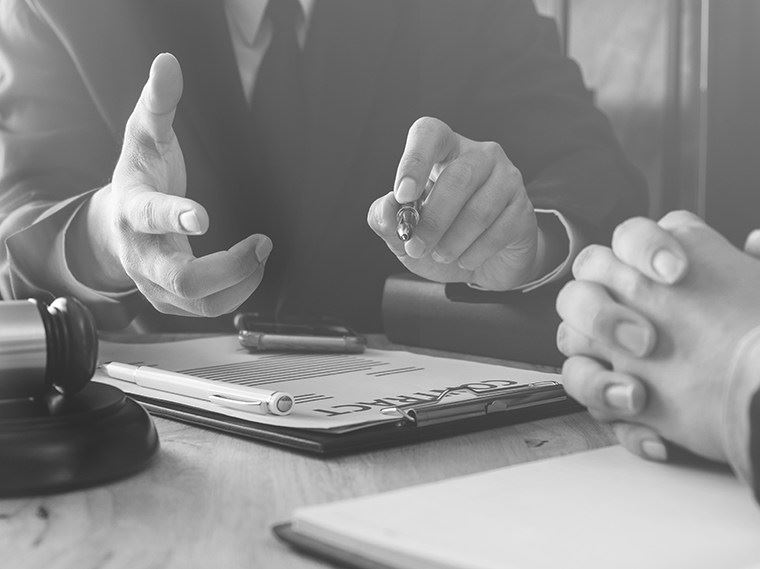 Meet Attorney Cory Thein
Aggressive Iowa attorney that will represent you in a jury trial or work out the best possible plea deal for you.
The Stories That Matter Most
Read Our Recent Reviews
"I, fortunately, had the opportunity to meet Cory after I had dismissed my previous attorney. Quickly he took charge and made me feel secure and comfortable in the situation that I was in."

- Former Client

"He doesn't treat you like "just another client". You can tell he genuinely cares about you from the first phone call."

- Justin