Dubuque Domestic Violence Lawyer
A simple domestic argument can often turn into a dangerous incident leading to a domestic violence charge against one of the parties. When police are called to a domestic incident, it often winds up with an arrest of whomever they consider to be the main aggressor. This may be done based on little or no evidence other than an accusation by one of the parties. Domestic violence charges are taken very seriously by law enforcement and the courts to protect the public. Unfortunately, these charges can cause significant damage to your life. You may be facing an array of criminal penalties and the fallout of having a permanent criminal record.
At Pioneer Criminal Defense, we understand the unpleasant and damaging consequences that can stem from a domestic violence conviction. In such cases, you need an attorney who will work tirelessly on your behalf to help you fight back to preserve your reputation, your job or career, your future, and more. Our Dubuque domestic violence attorney has extensive experience handling both misdemeanor and felony charges related to domestic violence crimes. We will make our own thorough and independent investigation into the incident so that we can build a strong defense on your behalf.
Arrested for a domestic violence offense? Reach out to Pioneer Criminal Defense via our online request form or by calling (563) 447-9148 for a confidential consultation.
Domestic Violence Charges in Iowa
Domestic violence in Iowa mainly consists of domestic assault. This is a specialized type of assault that occurs between family or household members and carries substantially different penalties than standard assault.
To be considered domestic assault, the offense must generally have occurred between the following:
Family or household members
Individuals who live together or have done so within the past year
Separated or divorced spouses
Couples who share a child
Dating partners
The various types of domestic assault fall under Iowa lawas follows:
In a first offense, it may be charged as a simple misdemeanor, a serious misdemeanor if it caused bodily injury or mental illness, or an aggravated misdemeanor if a dangerous weapon was used, it was intended to cause serious injury, or it was committed by impeding the air flow of the intended victim.
In a second offense, it may be charged as a serious or aggravated misdemeanor, depending on the circumstances. On a third offense, it is charged as a Class D felony.
Penalties for Domestic Assault Crimes
A first-offense simple misdemeanor generally carries up to 30 days in jail and a fine of up to $625. In a serious misdemeanor, the penalties include up to a year in a jail and a fine of up to $1875. In an aggravated misdemeanor, jail time can be increased up to two years and fines increased up to $6,250. Class D felony convictions carry up to five years in prison and a fine of up to $7,500. In a first or second offense, you must spend a minimum of two days in jail. In third and subsequent offenses, you must spend a minimum of one year in prison.
Additional penalties can include probation and a mandatory batterers' treatment program at your own expense. In some cases, you may be eligible for deferred judgment. This would not result in a conviction but you would be subject to whatever conditions the court imposes.
Protective Orders
Another consequence of a domestic violence charge is a protective order issued against you by the court. This is also known as a restraining order or "no-contact" order. These orders bar you from making any kind of contact with the alleged victim and other protected household members. They commonly mandate that you vacate the shared residence and you may lose child custody or visitation rights, be forced to provide financial support to the protected party, pay for his or her medical or professional counseling expenses, and take away your gun rights.
Turn to Our Dubuque Domestic Violence Attorney
A domestic violence conviction has major consequences upon your life. Unfortunately, these charges are often based on flimsy evidence or a "he said/she said" situation that is impossible to decipher. You will need to work with a proven defender to give you the best chance of a favorable outcome. Our firm can analyze your case to find defenses that may mitigate the consequences. At all times, our mission is to thoroughly represent your best interests.
Contact us online or at (563) 447-9148 to book your consultation today.
Proven Results
Thousands of Cases Successfully Handled
16 Criminal Offenses Charges Reduced

Assault Aquitted

Felony Terrorism No Jail Time

Burglary Dismissed

Assault/Strangulation Aquitted

Sexual Abuse Aquitted

Embezzlement Charges Dismissed
Reasons to Choose
Pioneer Criminal Defense
We Put Our Clients First
OWI/DUI Experience

OWI is a complex offense. Attorney Cory Thein has unprecedented expertise in this matter.

One-Time Flat Fee

At Pioneer Criminal Defense, we offer clients a one-time $1,750 flat fee for OWIs and Certain Criminal Defense Cases. Call our firm today to learn more.

Aggressive Reputation

At Pioneer Criminal Defense, we don't back down from a challenge. We fight to ensure that the rights of our clients' are protected.

Great Reputation

As a local Iowa native, Attorney Cory Thein was able to create great working relationships within the legal field.

Unparalleled Experience

Attorney Cory Thein has 20 Years of experience. He has successfully handled thousands of cases and several jury trials.

Exceptional Service

Committed to providing the utmost in service, advocating for our client's rights, and achieving the best for each and every client.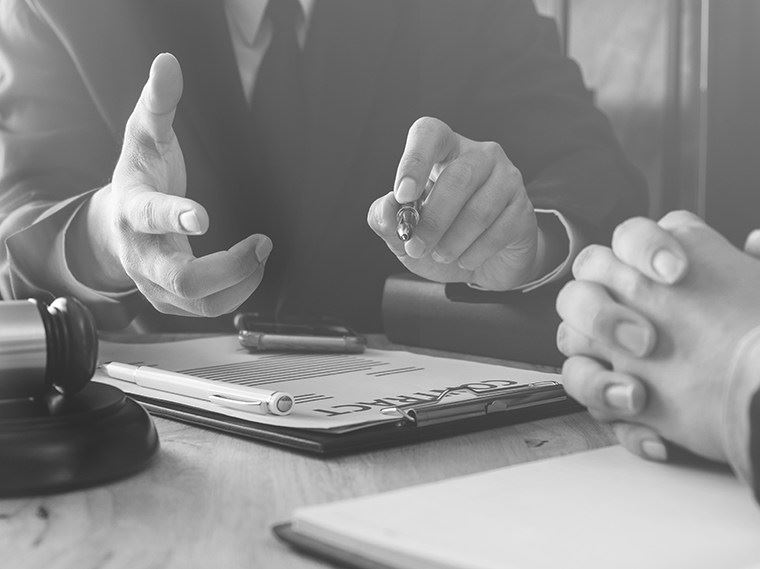 Meet Attorney Cory Thein
Aggressive Iowa attorney that will represent you in a jury trial or work out the best possible plea deal for you.
The Stories That Matter Most
Read Our Recent Reviews
"I, fortunately, had the opportunity to meet Cory after I had dismissed my previous attorney. Quickly he took charge and made me feel secure and comfortable in the situation that I was in."

- Former Client

"He doesn't treat you like "just another client". You can tell he genuinely cares about you from the first phone call."

- Justin