Drug Charges Lawyer in Dubuque, IA
Drug charges are common in Iowa courts and across the nation. Despite the "war on drugs," many ordinary citizens find themselves facing drug charges connected to various controlled substances from cocaine, methamphetamine, and prescriptions drugs to small quantities of marijuana. Unfortunately, drug charges can lead to serious penalties with the ultimate result of a permanent criminal record. That record can damage future life opportunities from finding a job to career advancement, renting an apartment, qualifying for a professional license, and more. Drug crimes may be charged at both the state and federal level, although federal drug charges are most commonly related to large-scale drug operations, such as manufacturing and trafficking.
If you are facing either state or federal drug charges in or around Dubuque, you can enlist the services of Pioneer Criminal Defense. Our firm is backed by 20 years of experience handling over a thousand criminal cases. We know how to investigate charges, look for evidence that challenges the prosecution, have inadmissible evidence thrown out, negotiate with the prosecutor when necessary, and strongly litigate on your behalf in court. Our goal is to increase your chances of obtaining a case dismissal, reduced charges, reduced sentencing, or acquittal in court.
Need representation to fight drug charges? Phone Pioneer Criminal Defense at (563) 447-9148 or contact us online to arrange for a confidential case review.
Drug Possession in Iowa
Certain drugs are made illegal in Iowa under The Iowa Controlled Substances Act which is similar to the drugs listed in the federal law regarding controlled substances. Possession of such drugs as cocaine, heroin, methamphetamine, PCP, LSD, and marijuana are crimes. These controlled substances also include synthetic drugs and the possession of prescription medicines without authorized prescriptions. It is also a crime to obtain a prescription through fraudulent means.
Possession of an illegal drug (other than marijuana) in a first-offense carries up to a year in jail and a fine of up to $1,875. In a second conviction, you will face up to two years in jail and a fine of up to $6,250. Third and subsequent convictions are charged as felonies carrying up to five years in prison and fines of up to $7,500. In some cases, you may be eligible for drug court which is designed to reduce subsequent offenses through drug treatment and rehabilitation.
Marijuana Offenses
First-offense possession of any amount of marijuana carries up to six months in jail and a fine of up to $1,000. A second conviction carries up to one year in jail and a fine of up to $1,875 while a third offense carries up to two years of incarceration and a fine of up to $6,250. Cultivation or distribution of marijuana is charged as a felony with penalties based on the amount of the drug involved. You can also face a misdemeanor charge for possession of drug paraphernalia, such as bongs, other types of pipes, roach clips, or other equipment used for using, making, distributing, or hiding drugs.
Other Drug Crimes In Iowa
Other drug crimes include possession with intent to distribute, manufacturing, cultivation, and drug trafficking. These are more serious crimes which law enforcement and prosecutors aggressively pursue. Penalties for these are commonly charged at the felony level with punishments based on the type of drug, the amount found, and other factors. Those facing federal drug charges face even steeper penalties that are based on federal sentencing guidelines.
How Our Dubuque Drug Charges Attorney Can Help
Like any other crime, prosecutors in drug charges have the burden of proving every element of the crime beyond a reasonable doubt. The job of your criminal defense attorney is to find holes in the prosecutor's case which may lead to evidence being suppressed or thrown out or doubt cast on his or her assertions. Our attorney has extensive experience in fighting against prosecutors which can increase your chances for a favorable result.
Reach out to Pioneer Criminal Defense online or at (563) 447-9148 to book a consultation with our attorney today.
Proven Results
Thousands of Cases Successfully Handled
16 Criminal Offenses Charges Reduced

Assault Aquitted

Felony Terrorism No Jail Time

Burglary Dismissed

Assault/Strangulation Aquitted

Sexual Abuse Aquitted

Embezzlement Charges Dismissed
Reasons to Choose
Pioneer Criminal Defense
We Put Our Clients First
OWI/DUI Experience

OWI is a complex offense. Attorney Cory Thein has unprecedented expertise in this matter.

One-Time Flat Fee

At Pioneer Criminal Defense, we offer clients a one-time $1,750 flat fee for OWIs and Certain Criminal Defense Cases. Call our firm today to learn more.

Aggressive Reputation

At Pioneer Criminal Defense, we don't back down from a challenge. We fight to ensure that the rights of our clients' are protected.

Great Reputation

As a local Iowa native, Attorney Cory Thein was able to create great working relationships within the legal field.

Unparalleled Experience

Attorney Cory Thein has 20 Years of experience. He has successfully handled thousands of cases and several jury trials.

Exceptional Service

Committed to providing the utmost in service, advocating for our client's rights, and achieving the best for each and every client.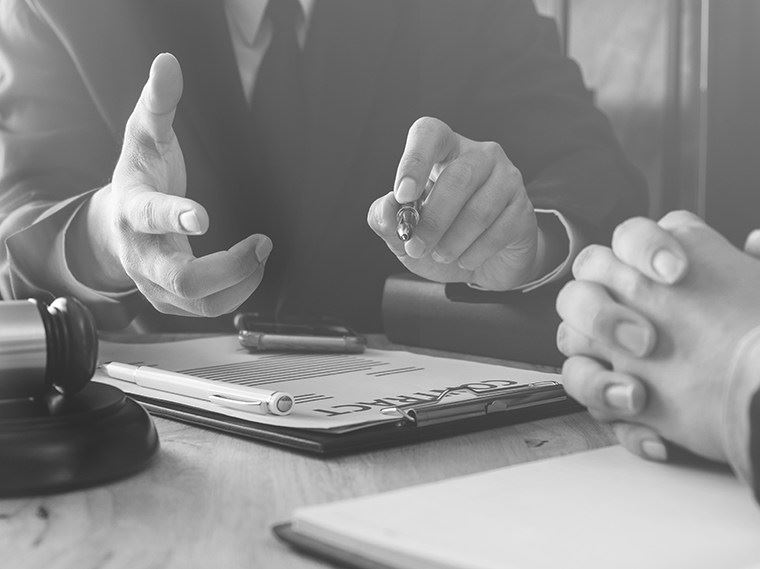 Meet Attorney Cory Thein
Aggressive Iowa attorney that will represent you in a jury trial or work out the best possible plea deal for you.
The Stories That Matter Most
Read Our Recent Reviews
"I, fortunately, had the opportunity to meet Cory after I had dismissed my previous attorney. Quickly he took charge and made me feel secure and comfortable in the situation that I was in."

- Former Client

"He doesn't treat you like "just another client". You can tell he genuinely cares about you from the first phone call."

- Justin