Dubuque Federal Charges Lawyer
Most criminal cases in Iowa involve violations of state law and are prosecuted in state courts. However, many crimes also fall under federal laws, most commonly those that cross state boundaries or take place on federal property or land. Federal crimes are handled in federal court which is a different court system. Federal criminal laws have different definitions and standards as well as different penalties. Federal courts operate on different rules and procedures which can be more complex and exacting. If you are charged with a federal crime, you will need an attorney who is licensed to practice in federal court and who is experienced in federal criminal defense.
At Pioneer Criminal Defense, you can work with a Dubuque federal charges attorney who is well-versed in federal law and procedure and who brings 20 years of experience to your case. Our firm focuses its entire practice on defending individuals against charges of all kinds, from simple misdemeanors to federal felonies. We know what is needed when going up against aggressive federal prosecutors who have the full backing of the government on their side. Any federal charge is a very serious matter for which you need an attorney who will put 100 percent effort into investigating your case, finding ways to challenge the prosecutor, and who can strongly advocate for you in federal court. Our attorney brings commitment, skill, and tenacity to federally-charged clients.
To arrange for a consultation with our attorney, contact Pioneer Criminal Defense through our online request form or by calling us at (563) 447-9148.
Federal Crimes
Federal crimes often include various types of fraud that seek to defraud federal programs or agencies, such as fraud against Medicare/Medicaid, Social Security, the IRS, the DEA, the U.S. Postal System, ICE, and more. The number of federal crimes listed in the United States Code is estimated to be about 4,500. Even more are known to be scattered throughout various federal regulations. These can include all types of crimes, including violent crimes. They are often subject to federal sentencing guidelines which can be much stiffer than those imposed by state courts.
Examples of federal crimes include but are not limited to:
Drug trafficking
Human smuggling
Sex trafficking
Armed robbery
Weapons charges
Various types of theft
Kidnapping
Counterfeiting
Immigration violations
Identity Theft
Murder
Money laundering
Credit card fraud
Bank and wire fraud
Public corruption
Tax fraud
Cyber attacks
Insurance fraud
Investment fraud, such as Ponzi schemes
Mortgage fraud
Many white collar crimes, as noted above, fall under federal law because they involve activity that crosses state lines and/or involve individuals from many jurisdictions. They are typically financially-motivated offenses that are often investigated by the FBI, the Department of Justice, the Securities and Exchange Commission (SEC), or the Attorney General's office. In some cases, more than one agency may investigate the crime but generally the U.S. Attorney (appointed by the President for each state) will prosecute the charges.
Why You Need Pioneer Criminal Defense
Federal crimes often involve long investigations by federal agencies. It is important to bring in a federal crime defense lawyer as soon as possible if you believe you are under such an investigation. An attorney may be able to help you avoid charges altogether by intervening with proper evidence or documentation. If this does not prove feasible, you will want a defender who can provide a strong defense through thorough investigative work and an effective legal strategy. Our Dubuque federal charges attorney can take the aggressive approach you need in fighting charges, minimizing penalties, and seeking the best possible result.
Call (563) 447-9148 to speak with a member of our staff to set up a confidential consultation about your federal case today.
Proven Results
Thousands of Cases Successfully Handled
16 Criminal Offenses Charges Reduced

Assault Aquitted

Felony Terrorism No Jail Time

Burglary Dismissed

Assault/Strangulation Aquitted

Sexual Abuse Aquitted

Embezzlement Charges Dismissed
Reasons to Choose
Pioneer Criminal Defense
We Put Our Clients First
OWI/DUI Experience

OWI is a complex offense. Attorney Cory Thein has unprecedented expertise in this matter.

One-Time Flat Fee

At Pioneer Criminal Defense, we offer clients a one-time $1,750 flat fee for OWIs and Certain Criminal Defense Cases. Call our firm today to learn more.

Aggressive Reputation

At Pioneer Criminal Defense, we don't back down from a challenge. We fight to ensure that the rights of our clients' are protected.

Great Reputation

As a local Iowa native, Attorney Cory Thein was able to create great working relationships within the legal field.

Unparalleled Experience

Attorney Cory Thein has 20 Years of experience. He has successfully handled thousands of cases and several jury trials.

Exceptional Service

Committed to providing the utmost in service, advocating for our client's rights, and achieving the best for each and every client.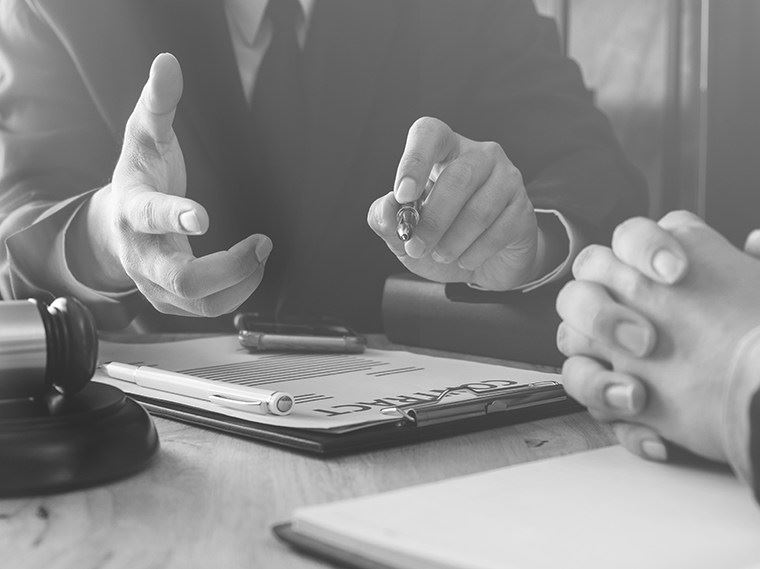 Meet Attorney Cory Thein
Aggressive Iowa attorney that will represent you in a jury trial or work out the best possible plea deal for you.
The Stories That Matter Most
Read Our Recent Reviews
"I, fortunately, had the opportunity to meet Cory after I had dismissed my previous attorney. Quickly he took charge and made me feel secure and comfortable in the situation that I was in."

- Former Client

"He doesn't treat you like "just another client". You can tell he genuinely cares about you from the first phone call."

- Justin