Misdemeanors Attorney in Dubuque, IA
While you may believe a misdemeanor charge is a minor incident that you shouldn't take too seriously, these charges can have dramatic consequences. While misdemeanors are less serious than felonies, they can still result in jail time, heavy fines, license suspensions, probation, and other court-ordered sanctions. A misdemeanor conviction will also result in a permanent criminal record that can be easily accessed by others, making it difficult to qualify for jobs, career advancements, apartment rentals, professional licenses, and more. Thus, your career and future could be severely compromised if you do not take steps to ensure that you have a sound and strategic defense.
At Pioneer Criminal Defense, we believe it is vital to protect yourself with trusted professional representation when involved in any legal process. When facing the criminal justice system, it is essential that you understand the charges you face, how they may impact your life, and your available options. It is also important that you have legal counsel when making decisions at every phase of the process. Our firm is here to advise you, help you navigate the system, ensure your rights are protected, and give you a realistic assessment of your case and what to expect. We know that facing even a "minor" misdemeanor charge can be stressful, confusing, and uncertain. Our goal is to provide you with the strong advocacy and support you need at such a trying time. With 20 years of experience defending clients in the local courts, we are more than equipped to do so.
Charged with a misdemeanor? Phone Pioneer Criminal Defense at (563) 447-9148 or contact us online to book a consultation with our experienced attorney.
Misdemeanor Charges in Iowa
Misdemeanor charges in Iowa are broken down into 3 types as follows:
Simple misdemeanors. These carry up to 30 days in jail and/or a fine ranging from $65 up to $625. Examples of this charge include drug paraphernalia possession, trespassing, simple assault, disorderly conduct, and first-offense domestic violence assault.
Serious misdemeanors. These carry up to a year in a county jail and/or a fine ranging from $315 up to $1,875. Examples of this charge include assault that causes injury or mental illness in the alleged victim, first-offense OWI, first-offense drug possession, and second-offense domestic violence assault.
Aggravated misdemeanors. These are the most serious type of misdemeanors. They carry up to two years in jail and a fine ranging from $625 up to $6,250. Examples of this charge include carrying a firearm without a permit, second-offense OWI, second-offense drug possession, prostitution, and indecent exposure.
In some misdemeanors, such as OWI and domestic assault, other specific penalties will also apply. OWIs carry license suspensions while domestic assault convictions may incur the completion of anger management programs as well as protective orders restricting your contact with the alleged victim along with other constraints and directives.
Talk to Our Trusted Misdemeanors Lawyer Today
A misdemeanor charge may not seem very serious or important but it can have a significant effect on your life. Aside from jail time, hefty fines, and other specifically-ordered mandates by the court, a permanent criminal record can follow you for the rest of your life. Future opportunities can be jeopardized once a potential employer, landlord, or other entity runs a background check on you. To ensure you maximize your chances for a favorable outcome, we strongly advise that you turn to Pioneer Criminal Defense for aggressive and proven representation.
We are available at (563) 447-9148 or via our online contact form for scheduling a consultation about your case.
Proven Results
Thousands of Cases Successfully Handled
16 Criminal Offenses Charges Reduced

Assault Aquitted

Felony Terrorism No Jail Time

Burglary Dismissed

Assault/Strangulation Aquitted

Sexual Abuse Aquitted

Embezzlement Charges Dismissed
Reasons to Choose
Pioneer Criminal Defense
We Put Our Clients First
OWI/DUI Experience

OWI is a complex offense. Attorney Cory Thein has unprecedented expertise in this matter.

One-Time Flat Fee

At Pioneer Criminal Defense, we offer clients a one-time $1,750 flat fee for OWIs and Certain Criminal Defense Cases. Call our firm today to learn more.

Aggressive Reputation

At Pioneer Criminal Defense, we don't back down from a challenge. We fight to ensure that the rights of our clients' are protected.

Great Reputation

As a local Iowa native, Attorney Cory Thein was able to create great working relationships within the legal field.

Unparalleled Experience

Attorney Cory Thein has 20 Years of experience. He has successfully handled thousands of cases and several jury trials.

Exceptional Service

Committed to providing the utmost in service, advocating for our client's rights, and achieving the best for each and every client.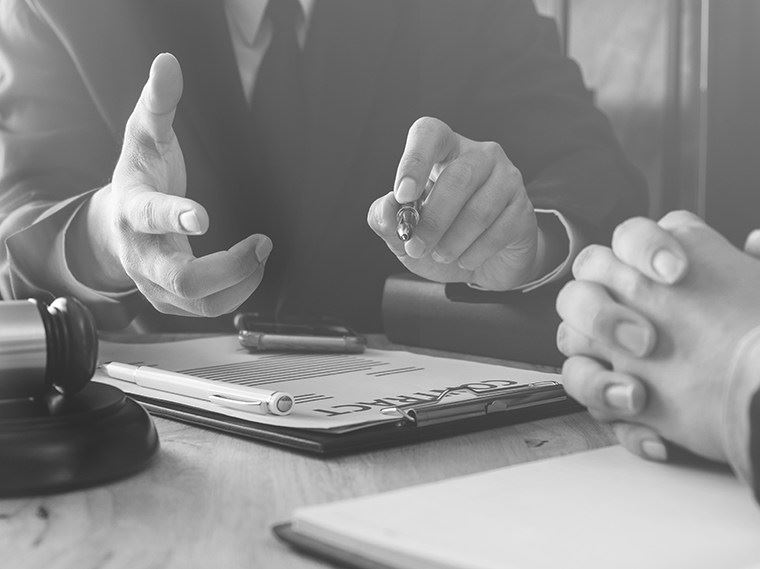 Meet Attorney Cory Thein
Aggressive Iowa attorney that will represent you in a jury trial or work out the best possible plea deal for you.
The Stories That Matter Most
Read Our Recent Reviews
"I, fortunately, had the opportunity to meet Cory after I had dismissed my previous attorney. Quickly he took charge and made me feel secure and comfortable in the situation that I was in."

- Former Client

"He doesn't treat you like "just another client". You can tell he genuinely cares about you from the first phone call."

- Justin